Printer
Preview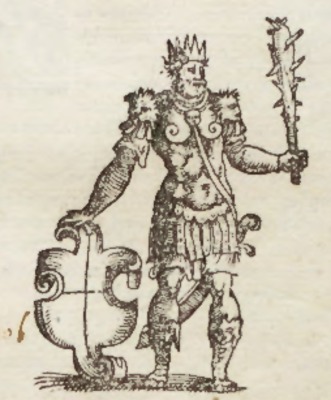 Approximate Date
active 1565-1576
Description
A king with sheathed sword standing with club raised and holding shield,
From: Clariss. i.c.d. Rolandi a Valle eqvitis, et primarii senatoris montisferrati patritii casalensis, Qvaestiones CXI. pervtiles quotidianaeq́ ; super statuto de lucro dotis : ad commvnem omnivm vtilitatem editae, & copiosissimo indice instructae. Venetiis: Apud Bartholomaeum Rubinum, 1567.
Var: A king sitting on a throne holding a scepter.
From: Ercolani, Francesco, 1541-1569. Tractatvs ... in qvo negatativarvm. Venetiis: apud Bartholomaeum Rubinum, 1570.
Keywords
king, shield, club, scepter, throne, Printer's device
COinS