Browse Research and Scholarship Follow
Carroll Collected is a digital resource dedicated to gathering, preserving, and providing access to the scholarly and creative works of the John Carroll community and the records that document our achievements. Organized and administered through Grasselli Library, Carroll Collected is a secure space providing persistent access to the materials it contains.
For more information on preserving your work in Carroll Collected see the FAQ or Contact Us.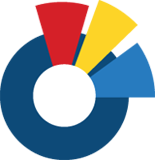 This collection is part of the ™